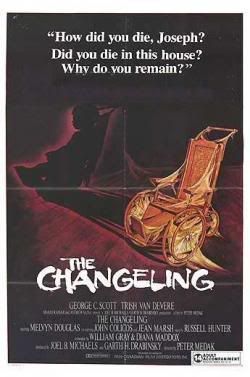 http://www.imdb.com/title/tt0080516/
Someone who reviewed it at IMDb called it "a chilling ghost story." And it is. It stars George C. Scott and Trish van Devere.
If you've not yet seen it, by all means rent it soon. I can't understand why this knock-out ghost story isn't more highly recommended/visible, especially as it won a Genie Award. Frankly it should have gotten an Oscar nod too, imo.
The storyline, acting, dialogue, sets, soundtrack: All top notch.
Not infrequently you'll see/hear a film touted as "the scariest since The Exorcist!" This film isn't as scary as The Exorcist (nor Hellraiser for that matter), but can and does definitely holds its own. It also has a heart, and in that respect has a definite human-interest element. I watch it every two years or so, and it still always gets my nerves wired up. The seance/automatic writing scene is especially unforgettable.