This is the most gorgeous cover art. :-) The scan is via Fantasticfiction.com. I saw the book online last summer and fortunately the local used bookstore had a very good copy; I snatched it up the same day and for the cover art alone. The deeply warm hues of gold, crimson and her green dress are simply smashing, darling! And I love lit candles [and lanterns].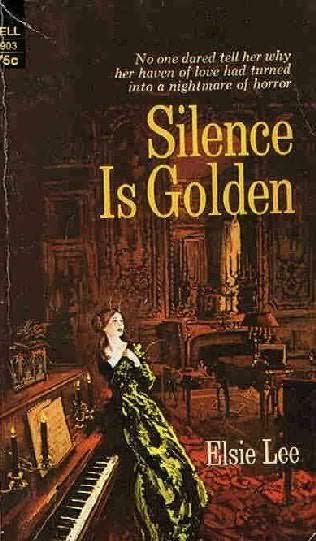 Have yet to read it [many dozens of others are also waiting]. The back is half black and the girl/piano/candles are reproduced [that's from memory, as is the date of publication; my copy is stashed away in 1 of 4 metal boxes and I haven't the time currently to rummage around].
It's been 3 months since I browsed the Gothic section of that used bookstore. I've made a list of 4 or 5 others I'd like to obtain, and will search for them prior to placing a mail order [why pay $6.00 per when I can get them locally for 60 cents to $1.00 apiece?]. I've waited this long for the stock to circulate and replenish a bit.