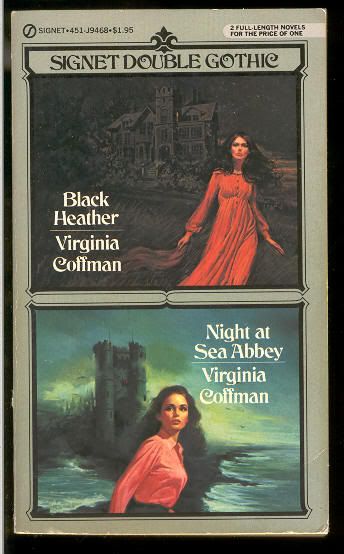 Found this lovely Signet Double Gothic by accident, while browsing a Canadian bookstore for a Belmont DG; they scanned the cover. Not sure how many DG's Signet produced; Googling with "Signet Double Gothic" yields up 4 additional volumes.
I especially like the artwork for "Night at Sea Abbey"; it's both Gothic and *Fantasy*, imo. :-) Love those blues and greens, and her red blouse is a dramatic contrast.
It's a surprisingly thick book; nearly twice as many pages as all Belmont DG's I own. Each story is probably 50 pages longer. But that's not necessarily a plus; I prefer my stories short and sweet.
Am very glad to have this in my collection.