First, thank you Barrymore for sending me a scan of "Mistress of Ravenstone" by Monica Heath! :-) I'm currently (albeit slowly, due to increasing holiday rush) reading and relishing it.
I've obtained 2 additional cover art via Ebay [camera icon], 1 via Amazon. Thanks again Karswell for recommending Ebay as a cover scan source; it's been a lifesaver.
Here they are: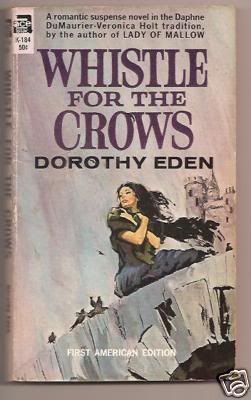 Whistle for the Crows was reviewed on May 25.
Nurse at the Castle was reviewed on July 2.
The Secrets of Dr. Taverner was recommended on August 30.
I'll include the scans in the reviews ASAP.